Appartement Bettina Mitterwallner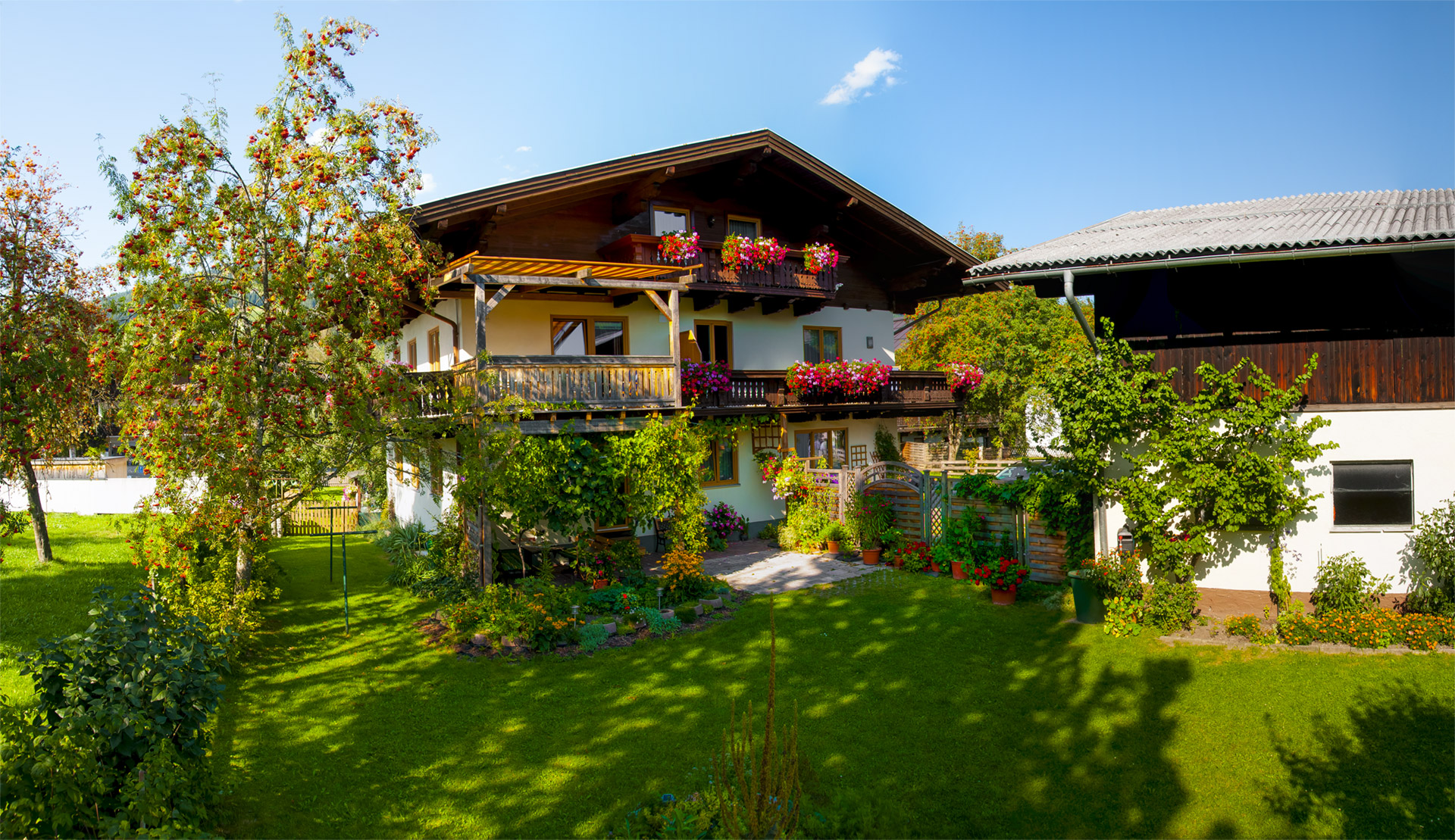 "Griaß di!"
---
We would like to welcome YOU to our homepage.
We, your hosts, are Bettina and Sepp, with our children Matthäus and Vera. In November 2018 we took over the Anichhof from Bettina's mum – Rosemarie Rainer.
Since then, a lot has happened.
In 2019 we designed a new entrance area for our guests and in autumn 2020 the "Hochbifang apartment" was completely renovated and refurnished. Our house got a new roof with two dormers as a result.
Bettina is responsible for the guest service and is happy to help you with all your wishes and questions. Sepp helps and lends a hand wherever there is a need. He also likes to "chat" with our guests.Matthäus and Vera still go to school and are always with us. 
We run an organic farm with dairy farming in Forstau. There are cattle and chickens and  there is a lot to do, but what could be better  than being able to work in the great outdoors and with animals?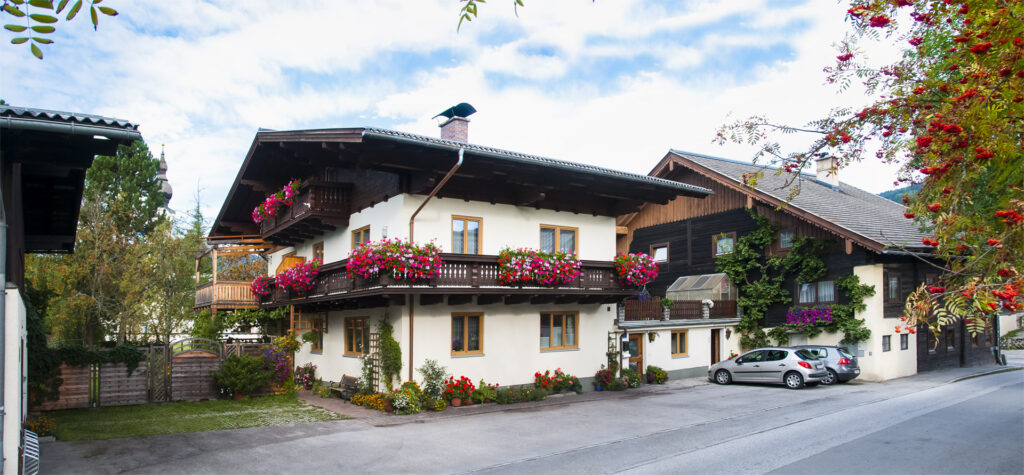 Our house
Our house is in a very quiet, central location in the middle of the beautiful area of Altenmarkt-Zauchensee.It's only a two-minute walk to the centre, to one of the many walking paths, to the bus stop to the next ski area, to the cross-country ski trail and to the Enns cycle path.
In our newly equipped flats you can really enjoy your well-deserved holiday.
You will enjoy a relaxing break in our house in Altenmarkt-Zauchensee at any time of year – in winter and in summer. Our innkeepers will also spoil you with regional delicacies.
News
---
Therme Amadé Discount

Our guests receive a 23% reduction from now on. Tickets available in the house, ask us if you need them.

Therme Amade- Sommer 2018 – © Nadia Jabli Photography